Aurora 3000 Turbo Kit | 94 - 98 5.9L Cummins
2029402164
The Aurora 4000 is an upgraded turbo charger that is great for added performance on your 12 Valve Dodge 5.9L Cummins. The 64mm inducer compressor wheel on the turbo is a significant jump in performance over the stock charger. This turbo has the capability to reach 600hp with supporting fuel modifications and higher tuning levels with the ability to run 70+ psi. The increased air volume will utilize all fuel injected into the cylinder creating a more complete and efficient combustion event. This will result in lower EGTs, high horsepower capabilities, and a more efficient/powerful torque curve.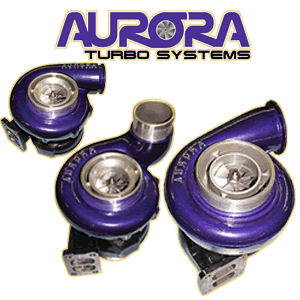 The ATS compressor wheel is one of the strongest on the market, and has the ability to run higher pressure ratios without fin deflection or fatigue. It is also capable of being spun harder and faster and keep its form even after thousands of heat cycles.
Overview AURORA 4000 (approx. 75 lbs./per min)
Capable of 650 Horsepower

All around perfomance

Designed for street/drag strip/sled pulling performance

Safe for stock motor and components with proper tuning

Reduces turbo "bark" due to ported compressor housing design

Gains in power

150-200 degree drop in EGTs

1190cfm flow rate

Compressor wheel: 63mm inducer (2.5 in) - 7 Blade

Compressor wheel: 92mm exducer - 14 Blade

Turbine wheel: 76mm inducer - 10 Blade

Turbine wheel: 70mm exducer - 10 Blade

A/R housings: .76, .85, or 1.0

T3 or T4 exhaust flange
Kit Includes:
Aurora 4000 Turbo System - 1994 - Early 98 Dodge 5.9L 12-Valve Cummins, .76 A/R Turbine Housing includes: all necessary hardware for a smooth installation.
Warranty:
ATS turbos come with a 3 year / 150,000 mile warranty. Please contact ATS to learn more about the Aurora 3000!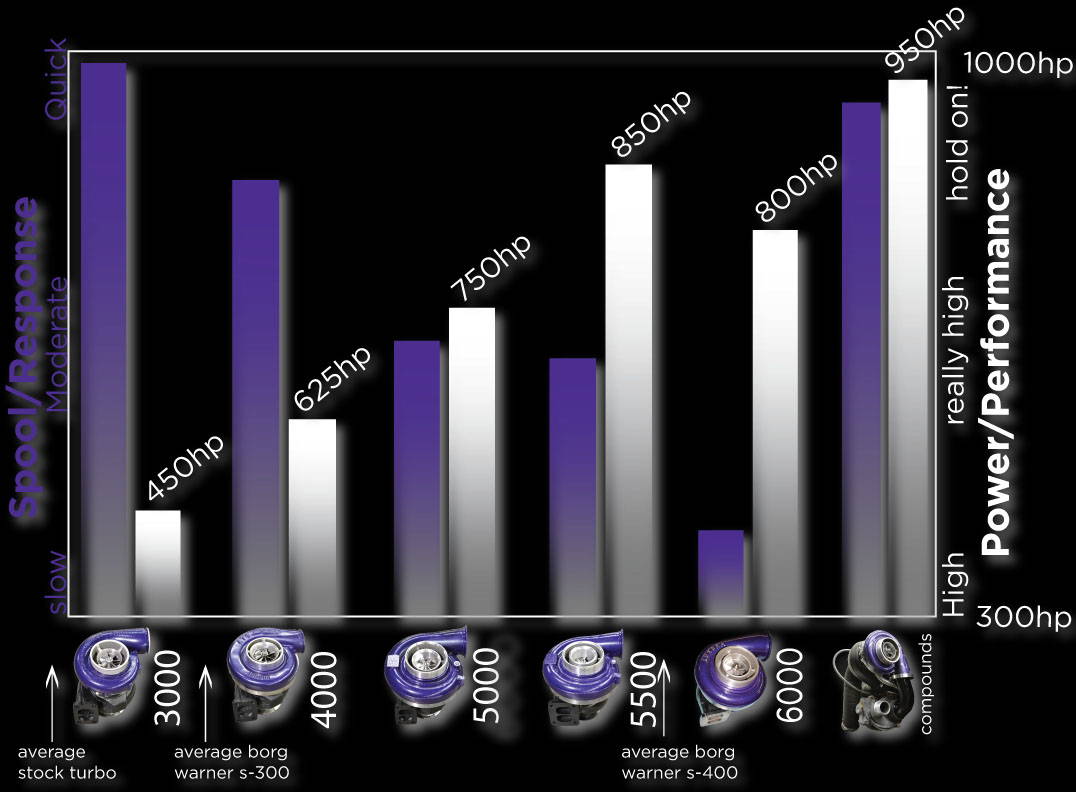 5.9L, 12V, .76 A/R Turbine Housings