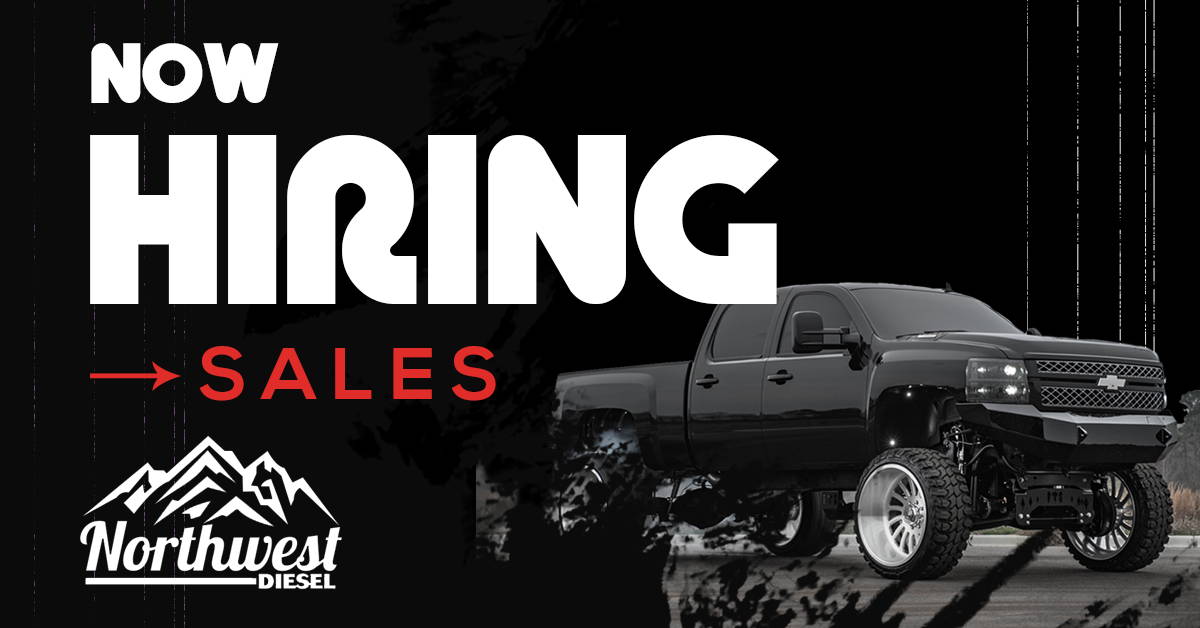 Outside Sales Representative
Midwest or East Coast sales rep wanted.
Northwest Diesel is looking for an outside sales candidate to join our growing team. As a representative for Northwest Diesel, you will be marketing diesel performance parts to customers looking to enhance their diesel trucks. Our customers range from enthusiasts looking for the latest high-performance parts to companies doing upfits on their work trucks and everywhere in between.
Northwest Diesel has relationships with some of the best diesel performance brands in the industry such as ATS, MBRP, EZ Lynk, AFE Power among others.
Northwest Diesel has its headquarters in Post Falls, Idaho. This is a remote position.
The ideal candidate:
Will be familiar with Powerstroke, Duramax and Cummins platforms.
Is familiar with common upgrades and performance enhancements made to each of these platforms.
Has at least 2 years sales experience, preferably within the automotive industry
Has strong communication skills
Highly organized
Job responsibilities:
Introducing business owners, enthusiasts and other diesel truck owners to the Northwest Diesel brand
Work with clients on the phone, via email, and in person to help decide what upgrades best fit their needs
Use online platforms for generating invoices and placing orders with vendors
Share your passion and working knowledge of diesel truck upgrades with others, join Northwest Diesel today!
Apply:
Send Resume To: sales@nwdiesel.com

(job posting date: 8-3-2018)