AFE Power BladeRunner Oil Cooler
46-80001
aFe Power is proud to introduce the square body direct replacement Oil Cooler for 2003-2007 V8-6.0L (td) Ford Powerstroke trucks. This unit includes all necessary hardware needed for the removal and replacement of the oil cooler. This Oil Cooler is a 100% new unit, not remanufactured.
New Construction: The BladeRunner oil cooler is constructed from new aluminum components. All connections are furnace brazed for reliability.
Hardware Kit: The hardware kit includes the required seals and strainer for the replacement of the oil cooler.
Also Fits: Ford Excursion 03-05 V8-6.0L (td)
aFe specializes in the diesel truck performance aftermarket with a line-up of products for these applications. aFe's Pro Guard D2 filter program includes oil, fuel and transmission filters. The Blade Runner intake manifold inlet manifold released in 2007, pushes toward complete air flow management systems. aFe produces exhaust systems for diesel applications.
In the fall of 2007, aFe added diesel fluid filters for diesel applications. In 2008, aFe introduced the Aries 1 and Aries 2 filters and intakes for popular powersport applications. 2009 saw the release of the BladeRunner intercooler Intercooler for diesel applications as well as the Takeda USA intake line for sport compacts.
The aFe product line includes over 2,500 applications, which are all designed developed and manufactured in Corona, California. The aFe Power product line-up includes air filters, air intake and exhaust systems for most late model cars and trucks.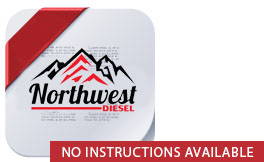 Ford Excursion
(Powerstroke)