R1316CGP
EFILive tuning for the 2013-2017 Cummins is now available to meet your desired horsepower gains. Each AutoCal will come with 4 tunes. When you purchase a GDP Tuning AutoCal you will be ready to unleash the beast that's is locked inside of your truck.
EFILive's AutoCal device is intended to provide a convenient platform for professional tuners to distribute custom tunes to their customers. And for their customers to collect and submit logged data back to the tuner for analysis. It allows the tuner to update and optimize the original tune without shipping and/or removing controllers from customers' vehicles.
The location of a customer and the location of a tuner become irrelevant with AutoCal. Once a tuner sends a customer an AutoCal device, tune files and data logs can be emailed for data analysis and tune revision. The customer never needs to visit a shop for re-tuning. Why would customers ever settle for a generic handheld tune ever again? AutoCal is perfect for tuners with remote customers.
2013-2017 6.7L Cummins tunes are offered in CSP4 or Multi-Tune format.
CSP4 POWER LEVELS


NOTE: Because this product is tuned for your unique VIN, once it is installed it cannot be returned. Switch for CSP4 required. This tuner will not adjust for tire size.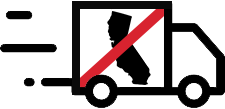 This product is not available for sale in the state of California.