EDGE Diesel Evolution CS2
85300
The Edge Evolution CS2 offers your diesel truck 4 different power levels as well as the ability to view many vehicle parameters.
The Evolution device typically comes ready with (4) power levels. These levels are tuned specifically for different driving situations. This section describes each level and how it should be used.
TRANS ONLY:
The trans only level affects and makes changes to the transmission only. It will provide firmer transmission shifts which may help increase transmission life.
ECONOMY:
The economy level is the lowest power level. It has been specifically tuned for optimum fuel economy. We recommend using this level for daily driving.
TOWING:
The towing level is designed for towing. The tuning created for this level provides power when it is needed most while pulling a load.
PERFORMANCE:
The performance level is a high power level. The fuel injection and timing is adjusted to semi-aggressively extract power gains from the vehicle without sacrificing drive-ability or durability.
EXTREME:
This is the highest setting for an Evolution. The fuel injection and timing is adjusted to aggressively extract high performance from your vehicle without sacrificing driveability or durability
WARNING:
Performance and Extreme levels are not intended for and should not be used for towing. Do not exceed your vehicle's max Gross Vehicle Weight Rating (GVWR) as outlined in the vehicle's owner's manual. Doing so may result in loss of vehicle control and cause bodily injury.
NOTE:
Device not compatible with 2011 Ram 6.7L manual transmissions.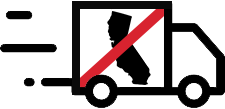 This product is not available for sale in the state of California.
7.3L / 6.0L / 6.4L / 6.7L