CST Dirt-Series 2.0 Emulsion Shock
CSR-6533
CST Performance Suspension knows that the key to proper suspension performance is running the correct shock absorber. These CST Dirt Series 2.0 Reservoir Shocks are purpose built for use on a 2009-2015 Dodge Ram 1500 series 2wd or 4x4 truck equipped with 3" to 4" rear suspension lift. Please note that this shock will most likely fit other manufacturers suspension lift systems. 
The CST Dirt-Series Shock link has been engineered, designed and tested in house by CST. The shock team builds & valves each shock specific to its application for an easy installation, better ride and improved handling.
NOTES
Application: 2009-2015 Ram 1500 w/3-4" Rear Lift
Extended Length: 28.250"
Collapsed Length: 17.200"
Travel: 11.05"
Urethane Bushing & Sleeve Upper Mount
Urethane Bushing & Sleeve Lower Mount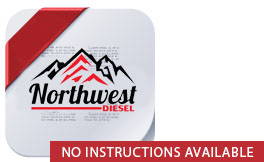 09 - 17 Ram 1500 2WD (Rear) Lifted 3"-4"