BD Diesel Scorpion S467 Turbo Kit | 11 - 16 6.7L Ford Powerstroke F250/350
1045800
BD Power Scorpion kit is the best option for a top quality, complete, clean installing kit to take your Powerstroke to the next level.
Now available with all the performance benefits of an SX-E turbo including quicker spool up and higher flow with a smaller inducer size. The BD exclusive components of the new Scorpion Kit are engineered for performance and reliability gains from stock into the 525-650HP range with a fuel delivery upgrade.
Description:
Larger turbochargers available for even higher horsepower
Race tune required (not included)
Borg Warner S467 SX series turbocharger with FMW
0.90 AR Ratio
BD 90-deg compressor cover with 3in outlet
BD high performance T4 flanged exhaust manifold, stainless heatshield and crossover tube
BD billet aluminum pedestal block with oil drain and feed. Includes 1/8 NPT water feed port if using water cooled waste gate (Or CHRA).
BD high strength A356 aluminum intake horns
BD high strength A356 Y-Intake with meth, NOS and boost pressure sensor bosses
BD custom 4in cold air intake with 8in OD high-flow velocity stacked filter
BD complete high flow aluminized 4in downpipe that mates to stock flange position for easy install to stock or aftermarket exhaust systems
BD cold air charge tubes, 3.5in intercooler to intake tubes with pressure sensor provision
S467 will supply up to 550hp with tuner and 650hp with full system upgrades
Stainless heat shield keeps heat in and intake temperatures down
Incorporated dual 1/8 NPT EGT ports as well as the provision to use a factory EGT sensor
BD Boot Lock ready with boss positions on intake and outlets
Compatible with stock or aftermarket water-to-air intercooler
NOTE:
Requires tuner with special programming due to VGT removal: EZ Lynk tuned by PPEI, or SCT (custom tuned)

2015-up model years require 1045805 application kit
Warranty:
Parts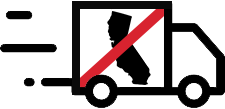 This product is not available for sale in the state of California.